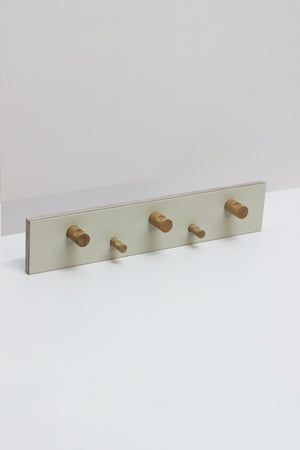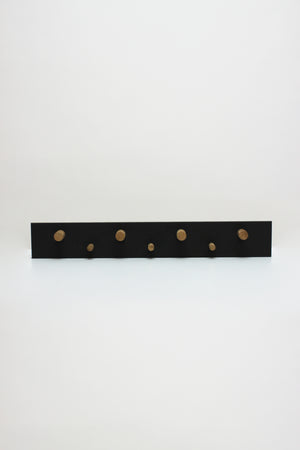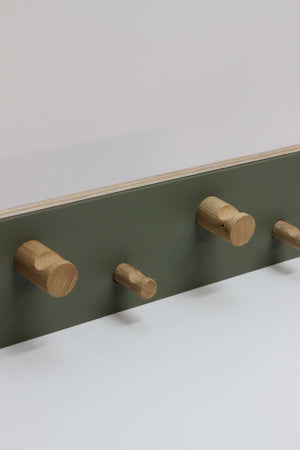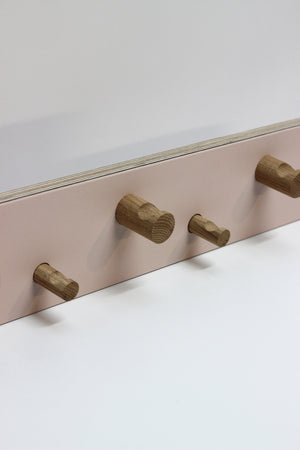 (NEW) Lino & Oak Coat Hooks
Our newly launched product- h
andmade solid oak hooks on a Forbo Linoleum ply panel. 
Similar idea to our trays, these coat hooks were born from a desire to use up our waste materials from larger projects of plywood and Forbo Desktop linoleum. Made in small batches, colour options would be limited to what we have available at the time, so keep an eye out for updates on what we will have available.
Coat hooks are attached by using three screws and placing them in pre-drilled holes, which are located directly under the hooks. Meaning that once you have something hanging over the hook, the screw won't be visible.
For samples please see more information here. 
Lead time: 2-3 weeks.
Shipping: These coat hooks are available for the delivery all across UK Mainland and shipping costs will be calculated at the check out. Free collection is available from our workshop in Leyton, London.
Please note that all online orders placed between 29th of November-2nd of January will go into production 1st week of January with a usual lead time of 4-6 weeks. Thank you for your understanding!